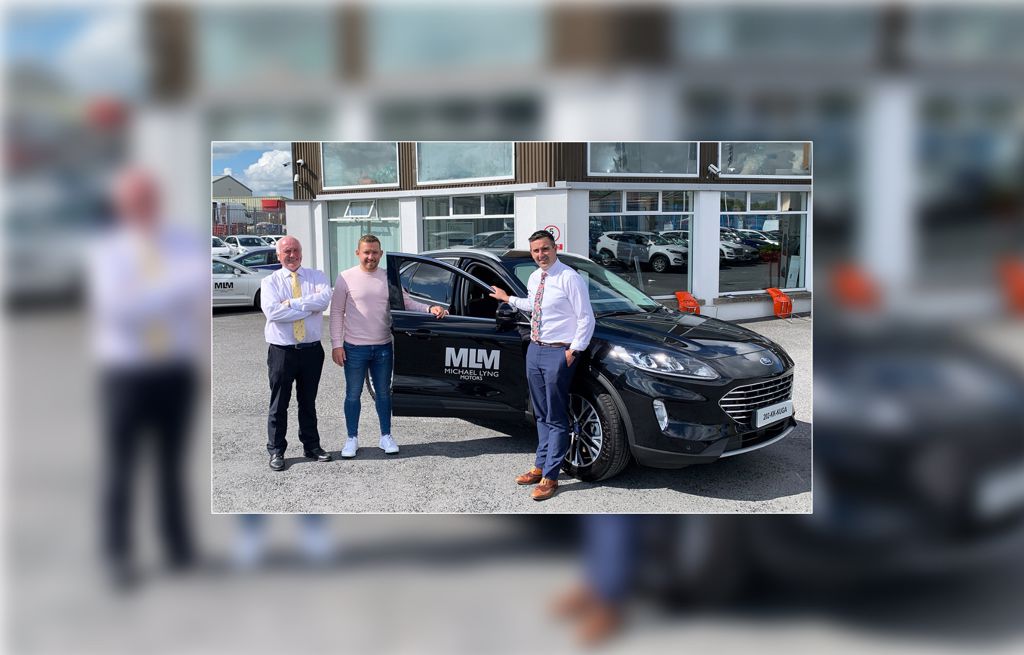 Richie Hogan is now converted to driving Hybrid!
Last year Richie was driving the Ford Mondeo Hybrid. He is now totally converted to drive hybrid: as Michael Lyng Motors' Ford Brand Ambassador, Richie will now be driving the All-New Ford Kuga Plug-in Hybrid.
A seamless blend of petrol and electric power:
Ford Kuga's advanced Plug-in Hybrid (PHEV) technology combines a battery-powered electric motor with a 2.5-litre Duratec petrol engine. The hybrid battery can be recharged at home or public charging stations. Energy recaptured while braking also helps charge the battery as you drive. Fully charged, the Kuga PHEV can drive up to 56km on electric power alone, and a total hybrid driving range of up to 748 Km.
A choice of electric vehicle (EV) modes means you can decide whether to run on power from the electric motor, petrol engine or via a combination of both. When using the mode 'EV Now' the Vehicle can travel up to 56km on electric power only. So, you can make easy work of any terrain, while keeping your city driving clean, quiet and refined.
So you win every time.
Ah, If the road to Croke Park could always be so quiet!
Get in contact with us to find out more about the Kuga or any other Ford vehicles.
Email or Call me BackView Kuga
Neil Lyng and Michael Lyng handing over the keys of the All-New Ford Kuga Plug-in Hybrid to Richie Hogan.
News