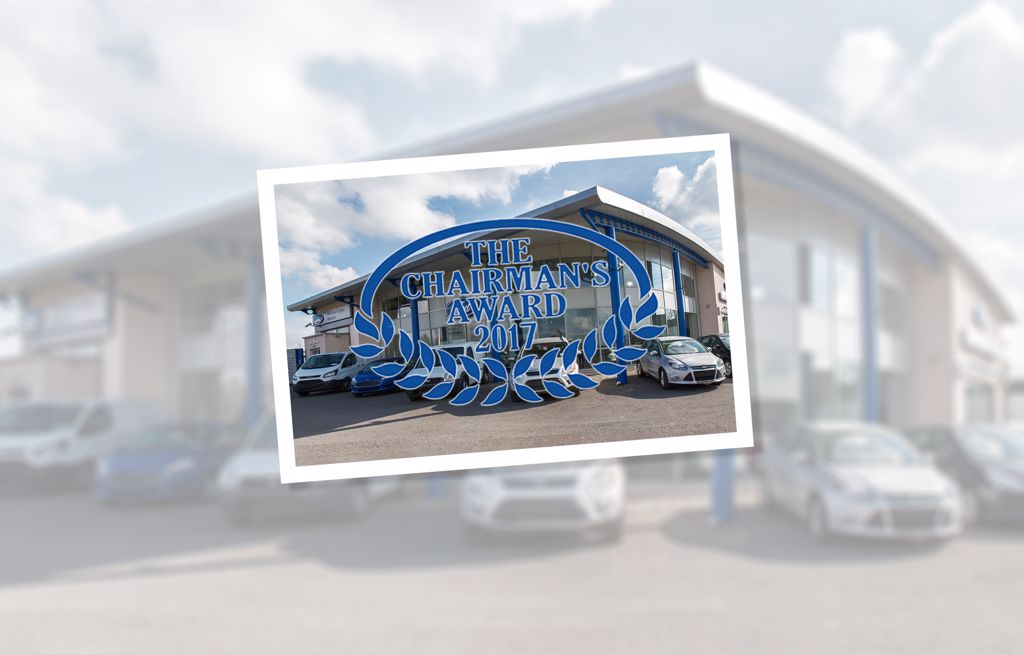 Michael Lyng Motors recognised with prestigious Ford Chairman's Award
It was a proud moment for all involved in Michael Lyng Motors as Ford made the announcement that they have just been honoured with the prestigious Ford Chairman's Award for Excellence in aftersales and customer service. Michael Lyng Motors, Hebron Road, Kilkenny, beat off stiff competition from all over Europe to claim this prize which is awarded on the basis of direct customer feedback.
It is a great reward for all the aftersales team here at Michael Lyng Motors who work tirelessly to maintain the highest standard of service to our many customers. We take great pride on our reputation of delivering quality after sales service and it is very satisfying to now join the elite group of top-performing European Ford dealerships.
In 2014 Michael Lyng Motors already won the Ford Chairman's Award and they were also recently recognised with the Carlow 2017 Retailer of the Year Award and the Kilkenny 2017 Retailer of the Year Award.
Ford Chairman Award
The Ford Chairman Award is awarded to those who score highly during a continuous process of customer surveying by Ford of its customers over the course of the year. The criteria for being honoured with this prestigious award is extremely thorough and demanding. Extensive research has been carried out by Ford in assessing these expectations and providing guidelines to dealers to satisfy them.
Michael Lyng Motors is the main Ford Dealer in Kilkenny City and County.
Whether you are in the market for a new Ford or a used vehicle, Michael Lyng Motors can help you find the vehicle that fits your needs.
News