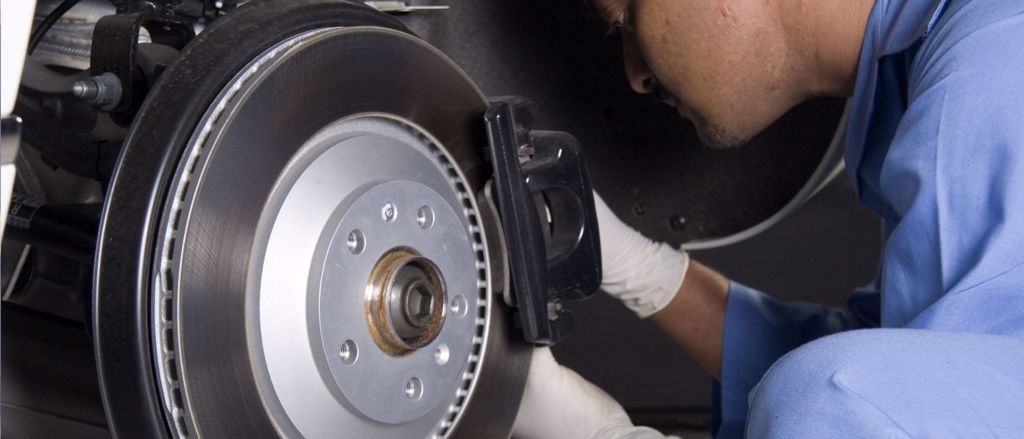 Brake Pads and Discs
How brakes work
Brakes are undoubtedly one of your vehicles most important systems. Whether new, used, commercial, Ford or other, every vehicle needs to stop effectively.
For your safety, the safety of your passengers, other drivers and pedestrians - maintaining your brake system and replacing ineffective components is of the utmost importance. Understanding how your brake system works is also vital in helping you to determine if and when your vehicle needs professional attention.
Each wheel on your vehicle has a brake disc attached to it. Each disc has brake pads on either side. When you press your foot on the brake pedal, it forces the brake pads to press either side of the brake disc. The brake pads are held in place by what is known as a brake calliper. The calliper pushes the brake pad against the disc when hydraulic fluid is forced into it. when you press the brake pedal you are forcing this fluid into the calliper and in turn pushing the pads against the disc, slowing your vehicle to the desired speed or a complete stop.


Brake pads
Brake pads typically last 25,000km to 35,000km depending on the amount of braking you do. The rear brakes last longer because they do not have as much force applied to them, however, because they are not used as intensely as the front brakes they can become stiff over time and the brake calliper can require servicing.


Brake discs
Brake discs last two to three times longer than brake pads, but over time and depending on your braking style, the brake pad will wear into the brake disc resulting in the need for professional attention.
At Michael Lyng Motors, we offer our customers the best quality brake system service options at unbeatable prices. Our highly trained, fully dedicated Service staff only use the highest quality parts giving you complete peace of mind when booking your brake service with us.
For more information, call into our Showroom or contact Becky on 056 777 0700 to schedule an appointment. Alternatively, you can book your service online.